The Inventor
I have been interested in computers since the age of 10, and have used hundreds of programs over the years. Like many people, I came across programs with difficult to use interfaces, and decided to see if I could do a better job. The result was The Bond Interface.
International Patent Application No: PCT/GB2015/052654.
I hope that with The Bond Interface I have created an interface which will be usable by all computer users - able bodied, disabled, blind and visually impaired, and which is usable on all devices - desktop PCs, laptops, tablets and phones.
I live in Bristol, U.K.
I am the Director of Bond Interface Design Ltd.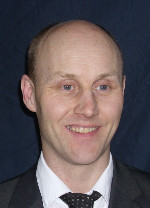 Adam Bond